Arris Surfboard SBG 6400, 6580, 6580-2, 6700, 6782, 6900
Arris Surfboard SBR AC-1200P, AC-1900P, AC-3200P
Arris TG862 XFinity
Arris TG2492 LG/S/CE/VM
Asus RT, NxxU,
Billion BiPAC (firmware 2.32+) (Scheduling)
BT Hubs & Smart Hubs (Smart Hub 2, Smart Hub 6, Hub 4, 5)
CBN Compal CH7465 LG/CE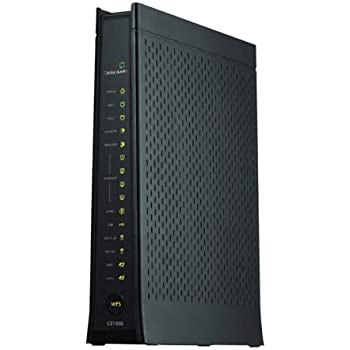 D-Link 3782, 3780
DrayTek Vigor 2860 (no blocking support yet)
EE SmartHub and Bright Box 2
Fritz!Box (Firmware 6.3+)
Hitron Cgnm-2250, Cgnv4, Cgnm, Cgnvm, Cgn3, Coda
Huawei B593, HG622, HG633, HG635, HG658c, HG659
Liberty Global Connect Box
Linksys Smart WiFi models and WRT32
Motorola MG7550
NetComm Wireless NF8, NF12, NF17, NF18ac (Scheduling)
Netgear Nighthawk 6400/6700/6900/7000/7100/7300/7800/8000
Netgear Mobile M1 (MR1100) /M2 (MR2100)
Netgear Aircard
Netgear WNDRv3 models 3400/3700/3800/4500/Orbi RBR40
Netgear XR500, XR700
Plusnet One
Sagemcom F@st 5nnn
Sky Hub2 (SR102), Sky Q Router (ER110)** see our FAQ for more details. No individual blocking but do have two banks (one block group, one always allowed group). Were adding in SR203/204 models at present.
Sky NowTv / Tv2 (See sky above and faq)
Technicolor 8715D
TalkTalk (D-Link 3780, D-Link 3782, Huawei HG633, Huawei HG635, and latest WiFi hub
Telenet Connect Box
Tenda 300 & AC (F9/F900/others)
Tp-Link Archer C50, VR900 v1 and possible other Archers*.
Tp-Link model TL-WR841N
Tp-Link model TL-WR840N
Tp-Link model TD-W8961
UPC Connect Box
Verizon ActionTec MI424WR Rev1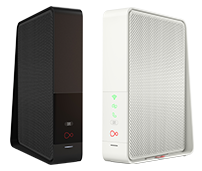 Virgin Media Superhub 1, Superhub 2, Superhub 2 AC
Virgin Media Hub 4.0 ( In Progress and will be available next update ).
Virgin Media Voom Biz Business
Vodafone Connect HG2500. Were adding in the 3000 new Hub model and will be available in new update to app.
VPC Connect Box
Ziggo Connect Box
Zoom Cable Modem 5363
ZTE 298
Speedport All Routers (Development/testing complete and available in next update)